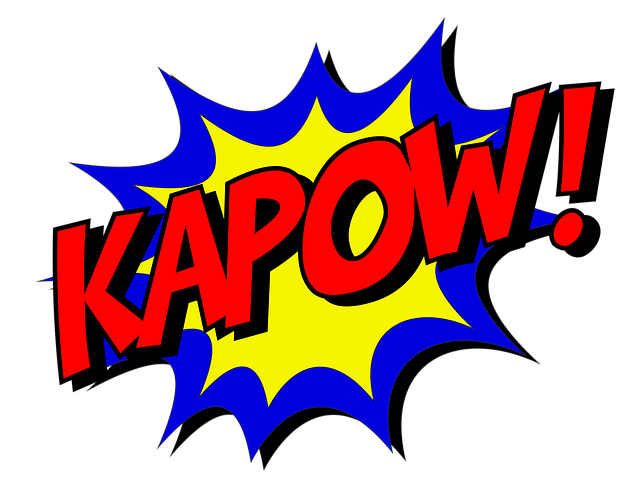 Howdy everybody!
CONTENTS:
2. Amazon Availability Update (What are those scoundrels up to now?)
3. Earn $40 by referring a friend or family member to BookLocker!
---
CONTEST DATE: April 21, 2018
1st place: $300
2nd place: $250
3rd place: $200
+ 85 other prizes!
Lots of BookLocker authors participate and it's tons of fun!
In case you're not familiar with our quarterly contest, this is how it works. On the date of the contest, at start-time, we send out the topic for that specific contest to all registered entrants, while also posting it on WritersWeekly.com.
Entrants must be registered before the contest begins and there is a limit of 500 participants per contest. Entrants then have 24 hours to write and submit their stories via email. The stories "must deal with the topic in some way to qualify" and they must not exceed the pre-assigned word count, which is announced with the topic.
TO ENTER THE CONTEST TODAY:
http://24hourshortstorycontest.com/
List of ALL PAST TOPICS and WINNERS of the WritersWeekly Quarterly 24-Hour Short Story Contest
14 Tips To Give Yourself A Leg Up In Writing Contests!
---
2. Amazon Availability Update!
As many of you know, over the past few months, Amazon has been up to its old tricks again. Back in 2008, we sued Amazon. As the lead plaintiff in the class-action suit, we were representing thousands of publishers, many of whom were too afraid of Amazon to get personally involved. In our lawsuit, we alleged that Amazon violated federal anti-trust laws when they threatened to remove the "buy" buttons for specific books if the publishers didn't start paying Amazon to print those books. Since Amazon's printing division had such a bad reputation for quality, we refused to bow to their threats.
After about two years of being buried in court filings, and an appearance alongside our attorneys and Amazon's in federal court in Maine, a federal judge refused to dismiss our lawsuit and Amazon settled with us soon thereafter. That was before the suit was granted class-action status so BookLocker was the only publisher that was protected by the settlement. (Hey, the "other guys" should have stepped up to the plate, right?!)
Amazon had to pay our attorneys $300,000 and, as part of that settlement, they were not supposed to mess with our books' "buy" buttons anymore. (No, that's not how it was worded in the settlement but you get the gist.)
However, last year, they did start altering the availability of books from numerous publishers. Suddenly, self-published books from a variety of publishers (including us!) started showing up as "unavailable," "out of stock," or only available for order through third-party sellers on Amazon. Others had ridiculously long lead-times, like 3-4 months. When authors complained to Amazon, they blamed the publisher or supplier. When publishers complained to Amazon, they blamed the supplier. When we and other publishers complained to Ingram (the distributor), they blamed Amazon. Round and round we all went and the entire fiasco wasted untold numbers of man-hours. Of course, we got our attorneys involved and they've been talking to Amazon's lawyers since November.
One day in January, I pulled a ballsy move (which I will refrain from posting here) and, within two days, the wheels started churning and Amazon said they would have the problem fixed in approximately three weeks.
Furthermore, we learned today from our attorneys that, as a gesture of good faith, Amazon has promised to order one copy of every single one of our books! (We have thousands on the market.) I checked several titles today and it appears the orders have already been placed. Yes, you guys and gals WILL earn royalties on those sales! 🙂
We ran a report yesterday and, sure enough, almost all of our books now have acceptable availability on Amazon. Just a few still have errors but Amazon is working on those. We're not sure how other publishers are faring but what we did worked for OUR AUTHORS!
I wanted to share one hint with you that we learned through all of this. Amazon's algorithms don't just look at book sales when determining availability. They also look at the number of times a book page on their site has been visited. So, don't let too much time go by between periods when you're viewing your book page(s) on Amazon! 🙂
If you want to read more about why we refuse to let Amazon's print on demand division print our books, CLICK HERE.
---
3. $40 REFERRAL FEES FOR BOOKLOCKER AUTHORS!
If your friend tells us you referred them when they sign up for our At Your Service (our most popular one!), Rush, or Color-interior programs, you'll earn $40!
There's a box on the sign-up form where they can tell us who referred them.
Thank you sooooo much to all the authors who have done this since we initiated this fun thank-you program!!
---
MOST REQUESTED LINKS:
AUTHOR ORDER FORM (for copies at your author discount and for current sale info)
ORDER FORM FOR INTERIOR AND/OR COVER CHANGES/EDITS
READY TO PUBLISH YOUR NEXT BOOK? AS A RETURNING AUTHOR, YOU QUALIFY FOR *BIG* DISCOUNTS FROM BOOKLOCKER!
ATTN: PRINT-ONLY AUTHORS – ADD AN EBOOK EDITION OF YOUR BOOK RIGHT HERE.
ATTN: EBOOK-ONLY AUTHORS – ADD A PRINT EDITION OF YOUR BOOK RIGHT HERE.
READ WEEKLY PERSONAL STORIES FROM THE BOOKLOCKER.COM "HOME OFFICE."
PHOTOS AND INFO ABOUT BOOKLOCKER'S OWNERS AND EMPLOYEES
**WE WANT TO "FOLLOW" AND "LIKE" YOU!**
ANGELA ON FACEBOOK
https://www.facebook.com/angela.hoy.750
BOOKLOCKER ON FACEBOOK
https://www.facebook.com/booklockerbooks
WRITERSWEEKLY ON FACEBOOK
https://www.facebook.com/writersweekly/
ANGELA ON LINKEDIN
https://www.linkedin.com/in/angelahoy
ANGELA ON TWITTER
https://twitter.com/AngelaHoy
ANGELA ON TUMBLR
http://angelahoy-writersweekly.tumblr.com/
ANGELA ON INSTAGRAM
https://www.instagram.com/writersweekly/
HAVE A SUPER DAY, EVERYBODY!
-Angela, Richard, Brian, Ali, Gwen, Todd, and the rest of the gang