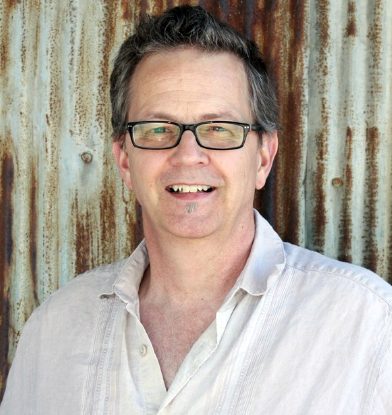 Todd Engel is an award-winning graphic designer with vast experience in the world of advertising, publishing and communications. With a focus on book cover design, Todd receives raves from Booklocker authors both on his creative designs and his customer service. He has designed book covers and marketing materials for some of the nation's leading speakers and authors.
Todd started his career as an advertising assistant at the corporate offices of Fruit of the Loom, to which he would add…"Yes, I did dress up in a grape costume once for a parade!" as one of the characters in the infamous "Fruit of the Loom" talking fruit ads. Still early in his career, Todd worked for two leading advertising agencies. "I loved working on the Opryland Showpark account and even got to ride on the General Jackson showboat on its maiden voyage into Nashville."
"What I like most about working with the BookLocker authors is the personal interaction with new authors and their fascinating stories and bios. It really makes me wish I had time to read every book. For years my creative talents focused on both large and small corporations. I love using my talents to help launch authors in their exciting journeys into publishing."
NOTE: When non-BookLocker authors approach Todd directly, he charges $1,000 and up for the same service he provides to BookLocker authors for $250 (original paperback cover design) and $350 (for original hardback cover design). BookLocker authors get a fantastic deal because we send him so much business! And, he loves our amazing authors!
Unlike the "other guys," when you order cover design services from BookLocker.com, YOU own the rights to your cover!
Samples of Todd's work:
Also, see the covers at the top of THIS PAGE.
You can request Todd as your cover designer during the sign-up phase of your project!