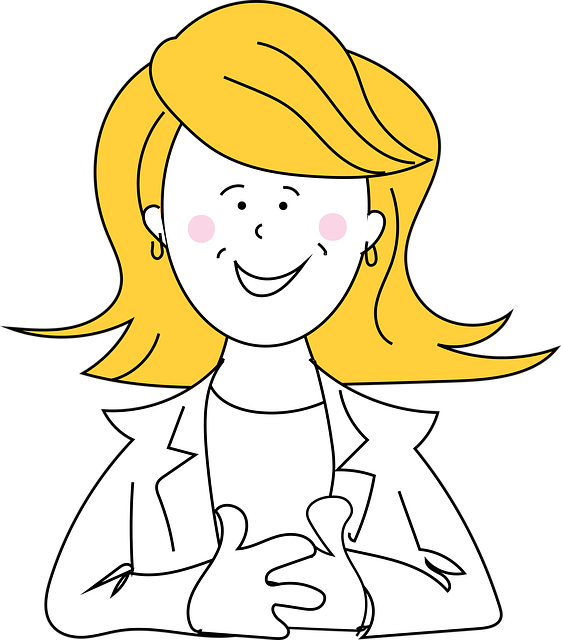 We are often asked for referrals to freelance editors, freelance illustrators, and freelance book promotion professionals so we're putting them all in one place right here.
Even if you don't use BookLocker, don't pay another P.O.D. publisher to edit your book! Nobody else will tell you this but almost every P.O.D. publisher that offers editing services then claims all rights to the edited file (the production file). Read more about that below. BookLocker authors own all rights to their production files but we do not offer in-house editing.
FREELANCE EDITORS WE RECOMMEND
Please see below freelance editors who you can contact for a quote.
Stephanie Fouts – stephanie@seaworthyeditingservices.com
http://www.SeaworthyEditingServices.com
Rickey Pittman – rickeyp@bayou.com
Barbara McNichol – editor@BarbaraMcNichol.com
http://www.BarbaraMcNichol.com
Linda Shannon – editors@editorialdirectionllc.com
http://www.editorialdirectionllc.com
Dave Carew, Editor AND Ghostwriter – DaveCarew1964@gmail.com
Diane Goullard, Cert., M.A. – RequestFAECS2008@cox.net
French and English Communication Services
Experienced Translator • Proofreader • Interpreter • Voiceover talent and narrator
If you hire one of these editors you will need to pay them directly. We are only referring you to them. We do not hire them for you.
We do not earn any referral fees or anything whatsoever for referring you to these editors.
WARNING: There is no licensing agency for editors and there are many online now who are NOT professional editors. We receive complaints almost daily from authors who hired an editor they found online, and then found even more errors in their "edited" book. (This even happens with editors who work for some POD publishers!) References can be easily manufactured so you should only hire an editor who's done a good job for an author or publisher you know.
NOTE: Many POD publishers now claim ownership of edited manuscripts (what they call the production files) even though authors paid THEM to edit their books. We call this a "forced marriage" because it makes it almost impossible for an author to move to another publisher someday, even if they are unhappy with their current publisher. We strongly recommend NOT paying a publisher to edit your manuscript. Freelance editors don't try to claim ownership of an author's files.Have You Written More Than One Book? You Have Promotional and Publishing Options that Single-title Authors Do NOT!
---
FREELANCE ILLUSTRATORS WE RECOMMEND
There are plenty of artistic styles to choose from!
Laura Lander
https://laurallander.wixsite.com/illustrator
llaurallander@gmail.com
Cindy Lambert
http://www.cindylambert.com
Excellent samples at her website!
Chad Thompson
http://www.chadthompsonillustration.com
chadthompson@mindspring.com
Bruce Robinson
CartoonistBruceRobinson@hotmail.com
http://BruceRobinsonCartoon.tripod.com
http://www.BowWowsAndMeows.net
Dena McKitrick
http://www.artistjoyful.com
Gary Watashe
Samples: http://www.100megsfree.com/painkiller71
Fees: Charges $20/hour, but will negotiate a flat fee per illustration.
Jennifer Rodgers
http://www.jenniferrodgers.com
Rates "vary depending on size. To give you a general idea, a full-color 8.5 x 11 illustration costs $200."
Gary Watashe
http://www.watashe.100megsfree5.com/watashe_illustration.htm
Rates: $20/hour or charges per illustration
S.C. Watson
http://www.oreganoproductions.com
Interior illustrations: $75-$1000 each
Original cover design: $1200-$3000
Rosemarie Gillen – rosemariegillen@gmail.com
http://www.rosemariegillen.com
Alison Pitts – azpitts8611@gmail.com
http://www.alisonpitts.yolasite.com
http://www.facebook.com/ArtByAZP
Valery Larson – oliversomuchone@netzero.net
http://www.zhibit.org/crosseyeddog
Roger Schillerstrom – Roger@RogerSchillerstrom.com
http://www.rogerschillerstrom.com
Rema Kauer – illustrator222@gmail.com
https://www.behance.net/reemakaur
If you hire one of these illustrators, you will need to pay them directly. We are only referring you to them. We do not hire them for you.
We do not earn any referral fees or anything whatsoever for referring you to these illustrators.
NOTE: We **strongly** recommend you have your artist sign a work-for-hire contract. This will give you full ownership of the artwork you pay them to create.
A sample work-for-hire contract is here:
http://www.copylaw.com/forms/Workhire.html
WARNING: Many POD publishers claim ownership of illustrations even though authors paid THEM to create those illustrations. Even if you don't use us, we strongly recommend that you *not* pay a publisher to illustrate your book. If you want to leave their service someday, you will have a very difficult time doing so because your book will need brand
new illustrations. Publishers that claim ownership of illustrations are greedy, and should be avoided. They are simply trying to force authors to stay with them forever.
~~~~~~~~~~~~~~
There are many book publicists available. One we know is:
Dave Carew – NON-FICTION ONLY
http://www.davecarew.com
Dave is an AWESOME guy!
We do not earn any referral fees or anything whatsoever for referring you to this publicist.
WARNING: Many firms and individuals (but not Dave above!), as well as publishing services firms, sell ridiculously overpriced marketing products and services to authors. And, almost all of those overpriced items cost more than any resulting book sales might bring in. Try the D.I.Y. approach. It's easy and FUN!! See:
90+ DAYS OF PROMOTING YOUR BOOK ONLINE: Your Book's Daily Marketing Plan