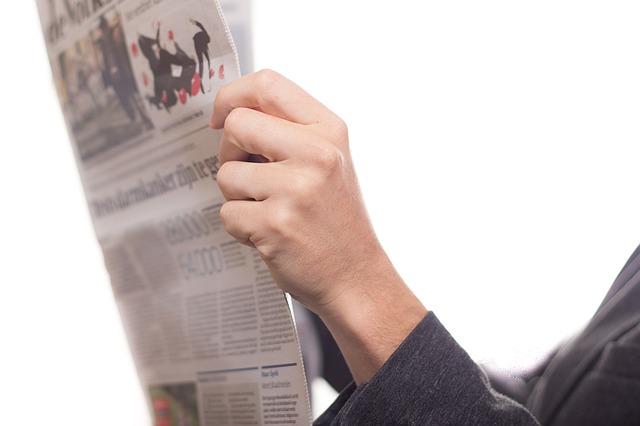 CONTENTS
News from the Floating Home Office

 May we share your news through our social media accounts?

 Featuring YOUR BOOK in Ingram's bookstore, library, and retail catalogs!

 The WritersWeekly Summer, 2018 24-Hour Short Story Contest is only 11 days away!

 $40 referral fee for YOU when your friend or colleague publishes through BookLocker

 Need copies of your books?

 Frequently Requested Links
---
1. NEWS FROM THE FLOATING HOME OFFICE
Greetings fellow authors and friends!
We're gearing up for the 4th of July! We plan to spend the entire day ensconced in the cool air conditioning and, once the sun sets, we will poke our heads out of the companionway, fire up our tiny grill, cook some burgers and dogs, and throw a couple of fishing lines in the water.
The boys have some sparklers and the city sets off the fireworks about 100 yards from our boat so we'll once again have great front-row seats. In fact, we're so close that, if the wind is blowing from the north, we'll have shrapnel rain down on us.
That's always a hoot! 😉
---
2. MAY WE SHARE YOUR NEWS THROUGH OUR SOCIAL MEDIA ACCOUNTS?
If a news article appears online about you and/or your book, we'd love to share it on Twitter, Facebook, LinkedIn, Pinterest, and Instagram! It must be an actual news article. We can't share press releases because those can be considered spam. Also, the article must be about you or your book. It can't be a story that just briefly mentions you or your book. We can't ask our social media friends to hunt through articles for minor mentions of specific authors or books.
Login to your author account, and click the button in there to send us a message. Please put Brian's name in the subject line. He's the one who's in charge of our social media marketing. He will need the link to the article and the name of the book it mentions, if applicable. 🙂
UPDATE: We are receiving lots of jpgs, screenshots of articles, etc. We can't feature those as that would be copyright infringement. We can only LINK TO articles already appearing online. 
Examples of the types of news articles we can promote on social media:
Beverly Palmer's New Book Offers 'Love Demystified' for Would-Be Valentines
Local history connected to Underground Railroad
Meet David Rothschild of EATiQuette in North Phoenix
---
3. FEATURING *YOUR BOOK* IN INGRAM'S BOOKSTORE, LIBRARY, AND RETAIL CATALOGS
Ingram is the world's largest book distributor and their catalogs are sent to thousands of booksellers, librarians, educators, and online retailers.
You can see a sample of one of Ingram's catalogs RIGHT HERE.
Ingram can feature your book in one of their three catalogs:
INGRAM ADVANCE – for all genres (12 issues/year)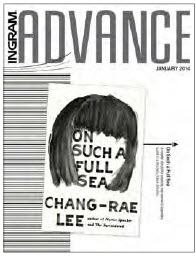 Circulation: 7,000 top U.S. booksellers and librarians; and in PDF format to over 27,000 international and domestic customers
---
CHILDREN'S ADVANCE – for children's books (6 issues/year)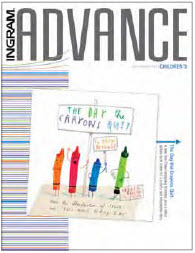 Circulation: 7,000 top U.S. booksellers and librarians; and in PDF format to over 27,000 international and domestic customers
---
CHRISTIAN ADVANCE – for Christian-related titles (6 issues/year)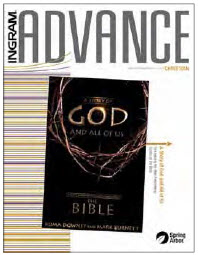 Circulation: Top 3,300 Christian retailers, 2,200 retailers, and 3,500 librarians.
Cost: $125 per ad
Read more, and sign up here:
http://newsletter.booklocker.com/ingram-catalogs
---
4. THE WRITERSWEEKLY SUMMER, 2018 24-HOUR SHORT STORY CONTEST IS ONLY 11 DAYS AWAY!
1st place: $300
2nd place: $250
3rd place: $200
+ 85 other prizes!
Lots of BookLocker authors participate and it's tons of fun! Join us for a day of creativity with a fun summer theme, in the comfort of your own air-conditioned home!
In case you're not familiar with our quarterly contest, this is how it works. On the date of the contest, at start-time, we send out the topic for that specific contest to all registered entrants via email, while also posting it on WritersWeekly.com.
Entrants must be registered before the contest begins and there is a limit of 500 participants per contest. Entrants then have 24 hours to write and submit their stories via email. The stories "must deal with the topic in some way to qualify" and they must not exceed the pre-assigned word count, which is announced with the topic.
TO ENTER THE CONTEST TODAY, CLICK HERE:
http://24hourshortstorycontest.com
List of ALL PAST TOPICS and WINNERS of the WritersWeekly Quarterly 24-Hour Short Story Contest
14 Tips To Give Yourself A Leg Up In Writing Contests!
We'd LOVE to have you join us! 🙂
---
5. $40 REFERRAL FEES FOR BOOKLOCKER AUTHORS!
If your friend or family member tells us you referred them when they sign up for our At Your Service (our most popular one!), Rush, or Color-interior programs, you'll earn $40!
There's a box on the contract where they can tell us who referred them.
Please have your friends check us out RIGHT HERE.
You are, of course, welcome to use our logo and links when recommending us.
Thank you sooooo much to all the authors who have done this since we initiated this fun thank-you program!!
---
6. NEED COPIES OF YOUR BOOKS?
As a BookLocker author, you always qualify for author discounts when purchasing copies of your own books.
The author order form is RIGHT HERE.
There is a link on that page to the author discounts charts. 🙂
---
7. FREQUENTLY REQUESTED LINKS
AUTHOR ORDER FORM (for copies at your author discount) 
ORDER FORM FOR INTERIOR AND/OR COVER CHANGES/EDITS
READY TO PUBLISH YOUR NEXT BOOK? AS A RETURNING AUTHOR, YOU QUALIFY FOR *BIG* DISCOUNTS FROM BOOKLOCKER!
ATTN: PRINT-ONLY AUTHORS – ADD AN EBOOK EDITION OF YOUR BOOK HERE
ATTN: EBOOK-ONLY AUTHORS – ADD A PRINT EDITION FOR YOUR BOOK HERE
READ WEEKLY PERSONAL STORIES FROM BOOKLOCKER.'S "FLOATING HOME OFFICE"
Supplement your writing income! SUBSCRIBE TO WRITERSWEEKLY! It's FREE!
---
Have a super 4th of July, everybody! And, to our overseas friends, have a super, duper day! I *will* be working on the 4th so don't hesitate to holler if you need me for anything. 🙂
Hugs from the whole crew!
Angela, Richard, Brian, Ali, Rosana, Todd, Gwen, and the rest of the gang