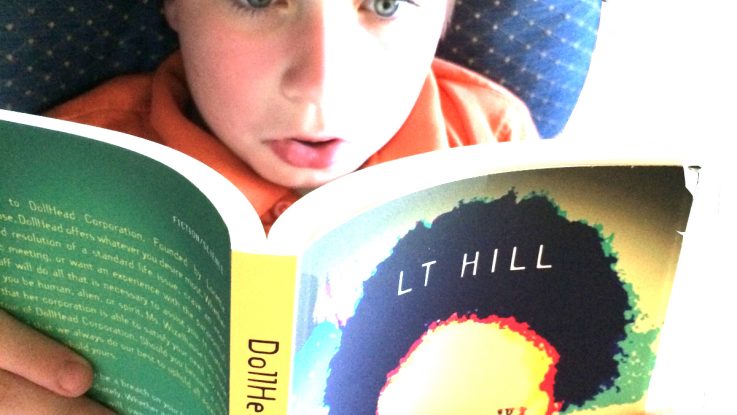 Many authors find the publishing process a bit intimidating. This is completely understandable. Rest assured that we make it as easy as possible on authors. This is what we do every day and the process moves quickly on our end.
BookLocker is one of the oldest, most reliable, and least expensive print on demand publishers in the industry and we usually get a book to market in less than a month. The "other guys" typically take four to six months. Why? Because they have overseas call centers, and accept anything and everything coming over the e-transom. When you email or call them, you never know who you'll be talking to. You'll just get the "next available service representative."
At BookLocker, you will have direct access to me, the Operations Manager, as well as to Angela, the President & CEO, during the publishing process, and beyond. Of course, you'll be talking to Ali (our print formatting and conversion expert), Todd (the cover designer – if you need cover design), Rosana (our ebook wizard), Justin (our tech genius), or Gwen (if your book is color-interior). But, you will always have direct access to me and/or Angela for any questions you have. Richard is semi-retired (that lucky devil!), and pursuing a new career in the wine industry, but he's still available every day, as needs arise, for technical issues and marketing advice.
The information below will explain the process, step-by-step. If you respond to us quickly during the process, in a month or less, you'll be holding the first printed, bound copy of your book in your hands.
THE PRINT PUBLISHING PROCESS:
After a manuscript is accepted –
1. Author submits contract and order.
2. Author uploads manuscript.
3. We format the file.
4. We send the formatted MSWord file back to the author for any final changes/edits.
5. Author uploads their final manuscript to us.
6. We do a final formatting check, convert to pdf, and send that to the author for approval, along with a "POD Final" form, which asks for categories, description, etc. We also determine the final spine width and send that to our designer (if the author ordered cover design from us), or to the author (if they have another cover designer working on their book).
7. Author responds to POD Final form with answers to all questions.
8. Designer or author submits cover.
a. If Booklocker's designer submits the cover, files we proceed with #9 below.
b. If author submits cover, we check the cover, and notify the author if there are any problems. If there are no problems, we proceed.
9. We set the book up in the printer's system, and upload the files to them.
10. The printer processes the files, and ships the print galley directly to the author.
11. If the author decides to make additional edits after receiving the print galley, the process goes back to #4 above.
12. If the author approves the print galley, we proceed to #11 below.
13. We approve the book in Ingram's (Ingram is the largest book distributor) system, and they send a feed with the book's info. to the online bookstores, as well as the brick and mortar bookstore systems. It can take one to five days for the book to appear on third party online book retailers (like Amazon, BarnesandNoble.com, etc.). Some smaller sites don't work as fast.
14. If an author has signed up for epub/mobi (ebook) formatting/conversion/listing, that process begins after the print galley is approved, and usually takes about two weeks. This saves the author from needing to pay twice to change two sets of files if they find changes they want to make after seeing the book in print. Some authors notice editorial items they missed when they are able to hold the book in their hands, and read it that way.
---
We usually get a print book to market within a month of the author sending their final file to us but, if the author delays in communicating with us, or in sending checked files back, that can affect the schedule.
We would LOVE to help you get your book on the market FAST!
If you're not ready to move forward, that's okay. We'll be right here when you are. We don't have overseas call centers so you can always contact me directly.
When you're ready –
BLACK AND WHITE INTERIOR BOOKS:
You can either submit your manuscript for consideration ON THIS PAGE.
Or, if you're in a hurry, you can sign up right away right RIGHT HERE.
Please note that you do NOT need to submit your final manuscript for formatting today. You can wait and do that when you are ready for us to begin the formatting process.
COLOR-INTERIOR BOOKS:
You must submit your manuscript for a quote because special formatting fees apply. You can do that RIGHT HERE.
Please note that you do NOT need to submit your final manuscript for formatting today. You can wait and do that when you are ready for us to begin the formatting process.
I'm right here if you have any questions. Please feel free to contact me to see if we're running any sales right now! 🙂
Have a super day!
Brian P. Whiddon
Operations Manager, BookLocker.com
Managing Editor, WritersWeekly.com