Howdy everybody! 🙂
CONTENTS:
1. AWKWARD HOLIDAY GATHERINGS! When Relatives Say They Bought Your Book (But They Didn't…)
2. Warning about Giving Away Your Ebook as a Holiday Gift through Amazon
3. Amazon's Sales Numbers – Are They Reliable?
4. Need copies of your book(s) by Christmas? ORDER NOW!
5. Can BookLocker Still Get Your New Book Published by Christmas? Yes!
6. Newly posted Paying Markets for Writers!
7. And, More Goodies!
---
1. AWKWARD HOLIDAY GATHERINGS! WHEN RELATIVES TELL YOU THEY BOUGHT YOUR BOOK (BUT THEY DIDN'T…)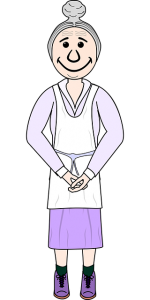 It's the gift-giving time of year again! If you're like me, you're promoting your books online, on an ongoing basis, through sites like Facebook and Twitter (as well as your own website and email newsletter). Of course, your friends and family see your frequent pitches, and want to encourage your talents!
On Thanksgiving, your Nana Mary may pull you aside to a quiet corner of the kitchen, and sweetly tell you, "I bought copies of your book, dearie! I ordered a copy for Grampie and I also ordered a copy for your cousin, Suzie! They're going to love it! Yes indeed, sweet cheeks! I started early this year. Did all my shopping in October! The books already arrived and they are beautiful! And, they're already wrapped and under the tree! You're such a talented writer and we are all soooo proud of you! What? Oh, yes, I ordered from your publisher directly, just like you told us to on Facebook. Yes, what's their name? I can't recall. Yes, that's it! That's the website I went to…"
After you stumble home in a turkey coma, you login to your author account on our publisher's website, excited to see the royalties from Nana Mary's order for your books…but there are no new sales for your book. Zilch. Nada.
Your first reaction is anger…toward your publisher, of course. How dare they rip you off?!?! You immediately fire off an email to your rep there, saying, "My Nana Mary says she bought two copies of my book from you but those sales aren't in my author account! What gives?!"
It's Black Friday and your rep (let's call her Angie – yes, that's me!) is working the holiday weekend because it's their busy season. Angie immediately responds, confirming that, unfortunately, there are no new sales of your book. Angie is sad because she's seen this happen countless times over her 18-year career in book publishing. She's also tense because she knows this conversation is going to go one of two ways. Either you're going to believe her, and approach Nana Mary (which will be a very awkward exchange) or you're going to get very angry with Angie for even suggesting that Nana Mary would ever lie to you about buying your book and you may even fire off a reply that will threaten Angie with legal action for not crediting (non-existent) sales to your author account.
Angie begins by gently telling you that the website is working just fine and older sales of your book have been credited correctly. The site is working. She tells you that, unfortunately, there's a good chance Nana Mary didn't buy your book after all. She also refers you to the company's Author FAQ , which coincidentally has a section titled: "My Aunt Bertha says she bought a copy of my book last month and it's not showing up in my author account. Why not?!"
Angie asks you to confirm that Nana Mary purchased your book by requesting a copy of the email receipt that was sent to her. Angie explains that every buyer receives an instant receipt via email when purchasing a book from your publisher.
You pick up the phone, and call Nana Mary. She answers, and says she's home sitting by the fire, and playing World of Warcraft on her laptop while watching the Macy's Thanksgiving Day Parade on TV. You tell her that your publisher is ripping you off and that they didn't credit you for the books she bought. An awkward pause fills the ear piece of your phone. Nana Mary coughs. "Oh no, Dearie. I definitely bought your book! Remember, I got a copy for Grampie and, yes, the other one was for Cousin Joe." You briefly remember that, as of yesterday, the other copy was for Cousin Suzie, and that the books were already wrapped (and, you assume, also already labeled correctly to each recipient). Nana Mary's story is starting to crack a bit but you persist because you REALLY want to believe Nana Mary bought copies of your book. She wouldn't lie to you, would she? And, she's getting up there in years. Perhaps she forgot which company she bought the your book from…
Since Nana Mary is on her laptop, you ask her to pull up a copy of her email receipt for the books, and to forward it to you. Nana Mary stumbles again, saying she never got an email receipt. You thank her, tell her once again how delicious the turkey was, and hang up.
You fire off an email to Angie, telling her that the company never sent your Nana Mary an email receipt. You give Angie your Nana Mary's full name, address, phone number, and email address. Angie responds quickly. They have no record of that person in their database. She gently tells you that Nana Mary has never purchased a book from them. You're embarrassed, but still hopeful that the sale will eventually end up in your author account. You decide to wait a few weeks to see if that will happen. Perhaps Nana Mary actually bought copies from Amazon.com instead? Those sales are processed by the book distributor, Ingram, and there's a 3-4 month delay with Ingram sales being paid to your publisher. You're confident that there really are two copies of your book wrapped up under Nana Mary's tree.
You push it out of your mind until Christmas Day. You show up at dinnertime at Nana Mary's and the smell of honey baked ham is wafting through the house. Grampie is sitting in his recliner, reading a…
Read the rest of this article HERE.
RELATED:
There Are Really Only 2 Ways To Accurately Estimate Your Book Sales
12 Ways to Avoid Getting Sued When Writing Your Memoirs
When Relatives Say, "Don't Write About Me!"
My Relative Died. Can I Have Their Book Republished Elsewhere?
Do I Need A Model Release From Relatives?
Book of Family's Stories Evolves into Website, Radio Gig, and TV show
How to Novelize Your Life Story or Family History
---
2. REMINDER: Authors Beware! "Gifting" Your Kindle E-Books May BACKFIRE!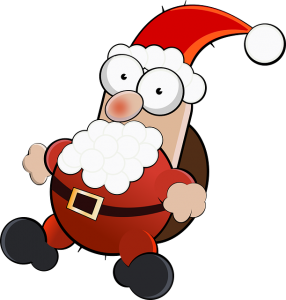 I received an email from an author asking why he never received his "royalties" for a Kindle "gift" ebook he bought for someone. It was his own book and he had documentation proving he'd purchased the ebook version from Amazon. I checked Amazon's reports and they didn't show the sale for that month.
I wrote to Amazon and the author was not happy with their response.
Read what happened HERE.
---
3. Amazon's Sales Numbers – Are They Reliable? Nope, and here's why…
I received the following email from one of our authors:
I know you do not have a high opinion of Amazon. However, their Author Central service shows that 31 copies of my book were sold the week of June 8, 2015. I understand that it takes a long time for sales made through Ingram to get back to you, and to show up on my publisher sales report. But it seems that sales made in June should be reflected in my sales by now. Is there a way to investigate this with Ingram? I have attached a screen shot of the Author Center report from Amazon.
On special request, at BookLocker.com, we can obtain a specific Ingram report from our printer (the largest POD printer in the world) that shows how many copies of a book they have printed, as well as who ordered the book…
Read more HERE.
---
4. Need copies of your book(s) by Christmas? ORDER NOW!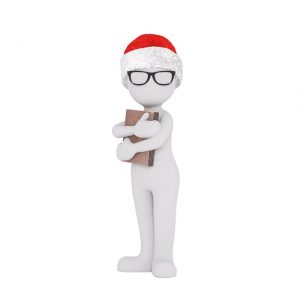 Our printer is smack dab in the middle of the Christmas rush. While it's taking a bit longer to get books out the door, they are selling millions of books (by a variety of publishers) so this is a positive problem! It's obvious that the printed book is still a very popular gift! 🙂
If you need copies of your book, avoid delays by ordering today using THIS ORDER FORM.
And, don't forget to support your fellow BookLocker.com authors! The current best sellers are at the link below. You can also do holiday shopping by category and keyword.
---
5. Can BookLocker Still Get Your New Book Published by Christmas? Yes!
Our rush service gets your paperback book on the market approximately two weeks after you submit your final file to us. Can we do it? Yes, we can! No other publisher is offering full-service, two-week rush publishing services! 🙂
Simply click on the link below and, when completing the order form, click on the EXPEDITED PRINT OPTION to add the rush service.
https://secure.booklocker.com/booklocker/returning-authors/intro.php
RETURNING AUTHOR COSTS:
$667 full service (formatting, original cover design, basic ebook, etc.)
+
$499 rush add-on
Deduct $250 if you are submitting your own cover
Deduct $149 if you do not want an ebook option
---
6. See newly posted Paying Markets for Writers and Photographers!
http://writersweekly.com/category/paying-markets
You can also search the markets database for specific words and phrases that complement your writing interests!
To receive notifications of new markets posted each week, subscribe to WritersWeekly.com here:
http://writersweekly.com
Here is a list of RECENT MARKETS WE'VE POSTED:
Now What?
Pays $25-$55
Pediatrics for Parents
Pays $25
Pacific Coast Business Times
Pays varies
The Hollins Critic
Pays $25/poem
Oatmeal Studios Greeting Card Co.
Pays $75
The Fiddlehead
Pays $20-$40 (CAD)
The Appraisers Standard
Pays $50-$60
Contrary
Pays $20
Celtic Life International Magazine
Pays $0.20/word
AND MANY MORE!
To see these and MANY more paying markets for writers, click here:
http://writersweekly.com/category/paying-markets
---
7. AND, MORE GOODIES!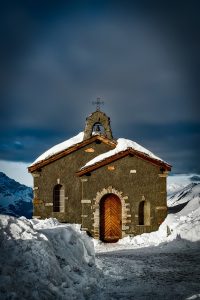 THE WRITERSWEEKLY WINTER, 2017 24-HOUR SHORT IS OPEN FOR REGISTRATION!
1st place: $300
2nd place: $250
3rd place: $200
+ 85 other prizes!
Lots of BookLocker authors participate and it's tons of fun! The fall contest always has a crispy, cool theme and it's our favorite each year!
In case you're not familiar with our quarterly contest, this is how it works. On the date of the contest, at start-time, we send out the topic for that specific contest to all registered entrants, while also posting it on WritersWeekly.com.
Entrants must be registered before the contest begins and there is a limit of 500 participants per contest. Entrants then have 24 hours to write and submit their stories via email. The stories "must deal with the topic in some way to qualify" and they must not exceed the pre-assigned word count, which is announced with the topic.
TO ENTER THE CONTEST TODAY:
http://24hourshortstorycontest.com/
A list of ALL PAST TOPICS and WINNERS of the WritersWeekly Quarterly 24-Hour Short Story Contest is HERE.
Read 14 Tips To Give Yourself A Leg Up In Writing Contests HERE.
---
CHRISTMAS BOOK SALES – Avoiding Printer Backlogs
As many of you remember, our printer (who is the largest P.O.D. printer in the world, with four facilities in the U.S., and facilities on two other continents) experienced a backlog last Christmas. Even rush and expedited orders were getting backed up. We and our authors were very upset.
We recently contacted them to ask what they've done to prevent this problem from occurring once again. We haven't yet received a response.
The good news is a warming economy means good book sales.
The bad news is…good book sales can lead to printer backlogs.
Please keep this in mind if you plan to order copies for holiday gifts, or if you have an event planned during the holiday shopping season.
Whatever you do, DON'T wait until December to order books. 😉
---
$20 REFERRAL FEES FOR BOOKLOCKER AUTHORS!
If your friend tells us you referred them when they sign up for our At Your Service Program (our most popular one!), you'll earn $20!
There's a box on the sign-up form where they can tell us who referred them.
Thank you sooooo much to all the authors who have done this since we initiated this fun thank-you program!!
---
---
MOST REQUESTED LINKS:
AUTHOR ORDER FORM (for copies at your author discount) –
https://secure.booklocker.com/booklocker/book/book-order.html
ORDER FORM FOR INTERIOR AND/OR COVER CHANGES/EDITS –
https://secure.booklocker.com/mc/service-fees.php
READY TO PUBLISH YOUR NEXT BOOK? AS A RETURNING AUTHOR, YOU QUALIFY FOR *BIG* DISCOUNTS FROM BOOKLOCKER! –
https://secure.booklocker.com/booklocker/returning-authors/intro.php
ATTN: PRINT-ONLY AUTHORS – ADD AN EBOOK EDITION OF YOUR BOOK HERE –
https://secure.booklocker.com/booklocker/new/intro.php
ATTN: EBOOK-ONLY AUTHORS – ADD A PRINT EDITION FOR YOUR BOOK HERE –
https://secure.booklocker.com/booklocker/new/intro.php
READ WEEKLY PERSONAL STORIES FROM THE BOOKLOCKER.COM "HOME OFFICE" –
http://www.writersweekly.com/news_from_the_home_office/summary.html
SUBSCRIBE TO WRITERSWEEKLY –
http://www.writersweekly.com
PHOTOS AND INFO ABOUT BOOKLOCKER'S OWNERS AND EMPLOYEES
http://newsletter.booklocker.com/category/booklocker-team-members
**WE WANT TO "FOLLOW" AND "LIKE" YOU!**
ANGELA ON FACEBOOK
https://www.facebook.com/angela.hoy.750
BOOKLOCKER ON FACEBOOK
https://www.facebook.com/booklockerbooks
WRITERSWEEKLY ON FACEBOOK
https://www.facebook.com/writersweekly/
ANGELA ON LINKEDIN
https://www.linkedin.com/in/angelahoy
ANGELA ON TWITTER
https://twitter.com/AngelaHoy
ANGELA ON TUMBLR
http://angelahoy-writersweekly.tumblr.com/
ANGELA ON INSTAGRAM
https://www.instagram.com/writersweekly/
HAVE A SUPER WEEKEND AHEAD, EVERYBODY!
–Angela, Richard, Brian, Mary, Rosana, Gwen, Todd, and the rest of the gang